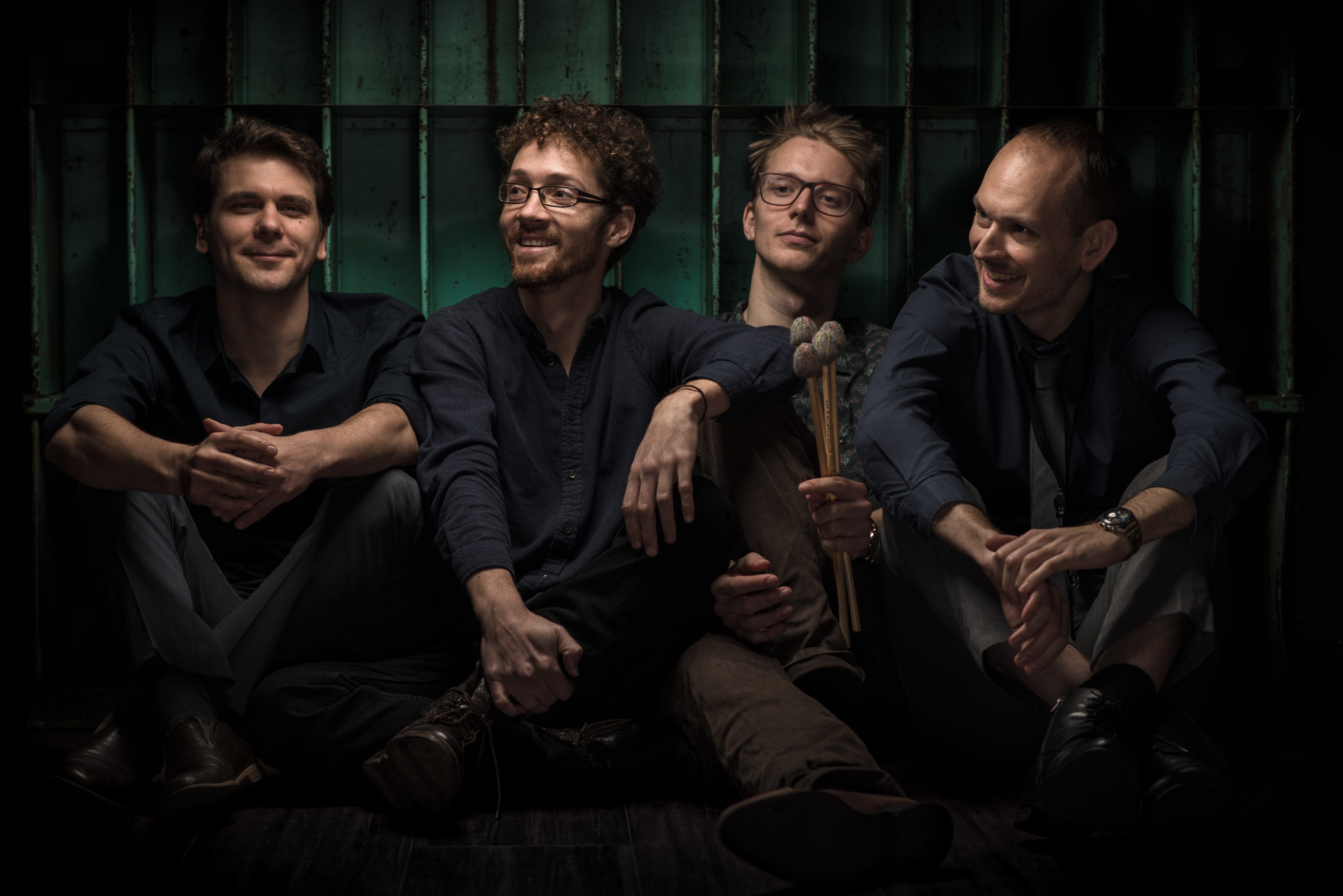 Chat Noir Berlin
Gipsy-Swing
Termine / Dates
2023

04.08.2023 Chat Noir live @ Yorckschlösschen (Berlin-Kreuzberg)
02.09.2023 Chat Noir live @ Vibe Festival in Wilhelmshaven
10.11.2023 Chat Noir live @ Yorckschlösschen (Berlin-Kreuzberg)
2024
05.01.2024 Chat Noir live @ Yorckschlösschen (Berlin-Kreuzberg)
Content from Youtube can't be displayed due to your current cookie settings. To show this content, please click "Consent & Show" to confirm that necessary data will be transferred to Youtube to enable this service. Further information can be found in our Privacy Policy. Changed your mind? You can revoke your consent at any time via your cookie settings.
Consent & Show
Puttin on the Ritz - Live @ Georg Neumann Saal in Berlin
Content from Youtube can't be displayed due to your current cookie settings. To show this content, please click "Consent & Show" to confirm that necessary data will be transferred to Youtube to enable this service. Further information can be found in our Privacy Policy. Changed your mind? You can revoke your consent at any time via your cookie settings.
Consent & Show
Der Schnüffelkater - Live @ Yorckschlösschen (Berlin)
Content from Youtube can't be displayed due to your current cookie settings. To show this content, please click "Consent & Show" to confirm that necessary data will be transferred to Youtube to enable this service. Further information can be found in our Privacy Policy. Changed your mind? You can revoke your consent at any time via your cookie settings.
Consent & Show
For Babs - Live in Halberstadt
Über Chat Noir Berlin
Chat Noir Berlin ist ein international besetztes, akustisches Swing Quartett bestehend aus Sopransaxophon, akustischer Gitarre, Kontrabass & Vibraphon. Diese originelle Besetzung sorgt für einen unverwechselbaren Sound!
Die vier Musiker aus Deutschland, Kanada und Korsika spielen eigene Kompositionen und Swing-Klassiker der 20er und 30er Jahren. Irgendwo zwischen Gipsy, Jazz und Swing.
Mit originellen Arrangements, feurigen Improvisationen und Virtuosität begeistern Chat Noir Berlin das Publikum wo immer sie spielen!
About Chat Noir Berlin
Chat Noir Berlin is an international, acoustic swing quartet composed of soprano saxophone, acoustic guitar, double bass and vibraphone.
This original cast creates a distinctive sound. The four musicians from Germany, Canada and Corsica play their own compositions and swing classics of the 1920s and 1930s.
Somewhere between gipsy, jazz and swing. With original arrangements, fiery improvisations and virtuosity, Chat Noir Berlin inspire the audience wherever they play!
Companero (2023)
Unsere neue CD COMPANERO können Sie digital auf bandcamp erwerben //
Get our new digital CD COMPANERO on bandcamp
MEOW (2017)
Unsere CD MEOW können Sie digital auf bandcamp erwerben //
Get our digital CD MEOW on bandcamp
Live at Picnic Records (2013)
Unsere CD LIVE AT PICNIC RECORDS können Sie digital auf bandcamp erwerben //
Get our digital CD LIVE AT PICNIC RECORDS on bandcamp
Amadeus Chiodi - Soprano Saxophone
Hauke Renken - Vibraphone
François Giroux - Guitar
Christian Fischer - Doublebass
Sie können sich hier in unseren Newsletter eintragen // You can join our newsletter here